Technology Partners
Local companies with proven global experience, browse through their details and find the one that fits your needs
ADN Datacenters
profile
Location: Costa Rica
Year established: 2001
Number of Employees: 40
Annual % Exports: 50%
Markets served: United States, LATAM
about us
ADN Datacenters is the leading Data Center in Costa Rica able to support your business from the very foundations of your technological strategy, in order to provide your company with specific services to bolster and ensure that your business finds a technological ally.
This is why the support team has been designed to provide each of our clients with an unique customer experience from day one. Whether your business is a multinational company or a local business, in ADN Datacenters, companies will always find a customer-friendly approach and the best technical staff always available to meet all the needs with practical, timely and high-quality solutions. The Datacenter team provides standard services, but is also capable of designing customized solutions that suits company needs.
OUR OFFER
We are a data center located in the middle of the Americas and ready to help companies improve the performance and availability of their platforms by offering great professionals with proven capabilities, for clients who seek excellence delivered services under a Service Level Agreement (SLA), and extremely flexible and agile services.
Contribute to reduce their IT Energy footprint through the use of renewable energies above 98% of the time.
A reliable service with 100% Uptime during the past 10+ years of operation.
Strong information security management backed by the ISO 27001 certification.
Access to a close, consistent and agile service 24/7/365.
Tax exemptions as benefits from the Free Trade Zone Regime, to help moving IT hardware with no taxes from anywhere.
As carrier-neutral data center, we offer strong connectivity options with major carries worldwide.
clients
We have worked with clients in the verticals ofTelecommunications, Financial, Shared Services and Goverment.
certifications
TIER III – ISO27001 – Essencial Costa Rica
contact
Luis Rodríguez Corrales
Commercial Coordinator

+50641014539

[email protected]

www.adndatacenters.com
services
Datacenter Colocation Services
Blog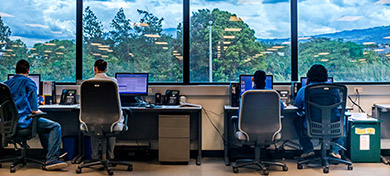 Blog
Our Team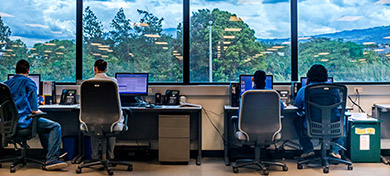 Proven Experience
Services:
Cloud Adoption & Datacenter