Technology Partners
Local companies with proven global experience, browse through their details and find the one that fits your needs
Proximity CR
profile
Location: Costa Rica, Perú, Bolivia, USA
Year established: 2009
Number of Employees: 100
Annual % Exports: 100%
Markets served: USA, Canada, Europe
about us
Our value axes make the difference:
We believe in a better way of providing outsourced technology services. A more valuable, hassle-free approach where you get the exceptional quality you need without all the obstacles that make traditional outsourcing so challenging.
We believe in providing convenience and easy communication. Our location in San Jose, Costa Rica, and Lima, Peru, gives you easy access to a pool of highly qualified developers and engineers in multiple technologies and platforms. Furthermore, since we speak your language and work when you work, we're always available when you need us.
We believe in being more than just a provider or partner — we're an extension of your organization. So whether you need us to integrate with your in-house staff or serve as your entire development team, we have you covered.
OUR OFFER
We provide Full Nearshore Outsourcing Solutions, delivering successful and challenging projects, using multiple technologies, helping our clients to reduce their time to market, costs and providing them with the opportunity to focus on their core business activities while we take care of the technological aspects, working together as one team.
We work as an extension of your team, providing specialized outsourcing technology services to clients in the USA and Canada, looking for long term, win-win relationships, while creating exceptional experiences together.
clients
We work with top grands like, Vera Mobility, Dominion Enterprises, Staywell, Houston Mercantile Exchange, Pop Up Care, Boats
contact
Adolfo Cruz
CEO

716-226-0031

[email protected]

www.proximitycr.com
services
Enterprise Software Development and Maintenance.
Development:

Web applications
Cloud based applications
SOA
Mobile

QA & Testing
Our services include the definition of the testing strategy, design and development of test cases, testing execution, formal reporting, retesting, and closing.

Manual & Automated testing
Functional testing
Performance testing
Security testing.
Project Management
We can help you with managing your teams all over the planet. Either serving you with a Scrum Master role, or as a Customer success manager, we have the process, tools and experience to make your teams shine!
Blog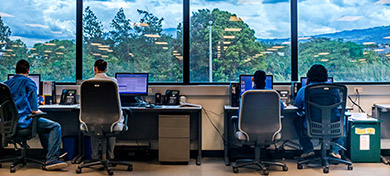 Blog
Our Team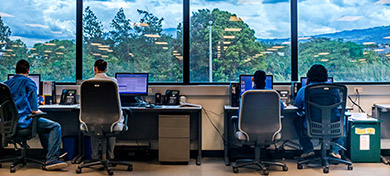 Proven Experience
Headcount Size:
50 to 100
Services:
Software & Mobile Development / integration,Big Data & Business Intelligence,Internet of Things,Artificial Intelligence