Technology Partners
Local companies with proven global experience, browse through their details and find the one that fits your needs
PTS Consulting Services
profile
Location: Costa Rica, USA, India, Canada, Australia
Year established: 2012
Number of Employees: 300
Annual % Exports: 60%
Markets served: United States, Australia, India, Canada
about us
Founded in Chicago, Illinois. We offer services such as IT Consulting, BPO, Recruiting Process Outsourcing and Contingent Staff Management from our offices in 5 different countries.
We are culturally in tune with our client´s needs and offer a seamless extension of your internal organization, responsive and dedicated client management, specialized teams on each vertical of service, and focused on delivering timely solutions.
OUR OFFER
PTS Consulting Services offers its clients support in the verticals of IT Consulting, Human Capital Consulting and BPO Services.
Our agile response and engagement process provide quality service with a cost-efficient mindset, by being collaborative and creative while keeping our clients goal in mind. PTS Consulting Services offers advanced expertise to design and execute each solution, your problem is our priority.
clients
We work with multiple Fortune 1000 corporations as well as locally based companies from around the globe and mid to small sized companies.
certifications
ISO 27001:2013, Six Sigma, Scrum, Agile, CMMi2
contact
Antonio Briceno
Director Business Development and Client Relationships

+5068831-2783

[email protected]

www.ptscservices.com
services
IT Consulting Services
Cloud Service and solutions
Data analytics
BI Consulting
Web Content Management
Software Development
Contingent workforce Services
Workforce payroll
Strategic workforce solutions
Professional staffing
Recruiting Process Outsourcing
On Site Recruiters
Resume sourcing
Talent Acquisition support
BPO Services
Finance and accounting
Retail and Merchandising
Customer service and Help Desk
Blog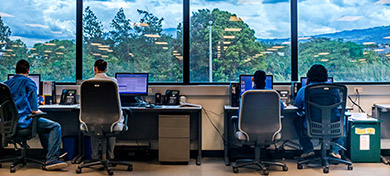 Blog
Our Team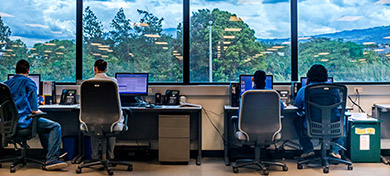 Proven Experience
Headcount Size:
More than 100
Services:
Software & Mobile Development / integration,Big Data & Business Intelligence,Cloud Adoption & Datacenter,BPO - Business process outsourcing