Technology Partners
Local companies with proven global experience, browse through their details and find the one that fits your needs
Fusionet Corporation
profile
Location: Costa Rica, USA
Year established: 2008
Number of Employees: 50
Annual % Exports: 15%
Markets served: United States, Costa Rica & Mexico
about us
Our clients inspire us to constantly improve and offer the most innovator solutions on the regional and national market; reason why we keep delivering the best effort to be a model of technology in the region. Fusionet is currently operating in Costa Rica, United States and Mexico and also has worked developed projects in other countries of the region.
OUR OFFER
We strengthen the competitivity of our clients with technological solutions, along with our experience and accompaniment, that improve their productivity, increase their profitability and optimize their services.
clients
Proven experience with clients in Financial, Goverment, BPO, Education, Construction, Healthcare.
certifications
Gold Partner Cisco, Master Collaboration Cisco, VMWare Enterprise Partner, Fortinet Partner, Intel Partner.
contact
Mauricio Aguilar Vindas
Marketing and Communications

+(506) 25271846

[email protected]

www.fusionetcorp.com
services
IT Services:

Security
Data Center
Collaboration

IoT:

Automation
Smart Cities
Industry 4.0
Blog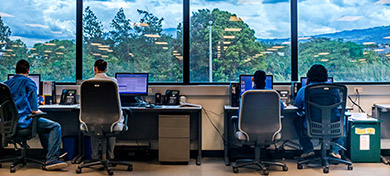 Blog
Our Team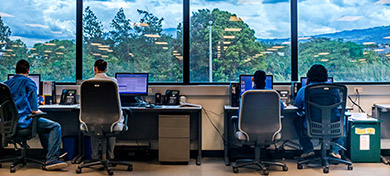 Proven Experience
Services:
Big Data & Business Intelligence,Cloud Adoption & Datacenter,Internet of Things,Cybersecurity & NOC