Technology Partners
Local companies with proven global experience, browse through their details and find the one that fits your needs
Navégalo
profile
Location: Costa Rica, USA
Year established: 2002
Number of Employees: 45
Annual % Exports: 60%
Markets served: Canada, USA, Europe, Asia, South America, Caribbean and Central America
about us
Our Rated-3 Data Center is built to the highest standards ensuring the utmost security and safety to our clients, guaranteeing electrical, cooling and Internet redundancy. Every equipment, every server, every Cloud solution is harbored in one of the safest data centers of the region.
Our motto at Navégalos is "Make IT Happen". We ensure that all of our clients IT issues are resolved through our team of engineers, tailoring our solutions to the exact needs of our clients after a thorough investigation of the problem; understanding our client's requirements.
OUR OFFER
Navégalo is a IT and communications managed service company. We strive to manage company's IT issues so to they can focus on their main core business. Our set of products and services are very attractive for companies of all sizes; as well as our solutions. We solve our client's problems by being one of the leading IT companies in the industry with a Rated-3 data center, the top-of-the-line equipment and highly qualified personnel .
A few of our solutions are ONE Connect, ONE Data Center, ONE VoIP, ONE Licensing, ONE Security, ONE IoT, ONE Marketing and ONE TV for business customers and SMEs, and HOME Internet, HOME VoIP , HOME IPTV and HOME Triple Play for residential customers.
clients
We work with global brands like Economy Rent A Car, Starbucks, Telefonica, Millicom (Tigo) and Verisign.
contact
Marta Madrigal
Operations Manager

(844) 900-4020 ext 2004

[email protected]

www.navegalo.com
services
Data Center & Cloud:
VPS
Dedicated Servers
Server Collocation
Back-ups, ISP
VoIP
E-blast, SMS Marketing,
Blog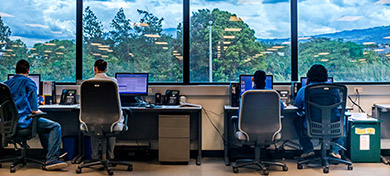 Blog 1
Our Team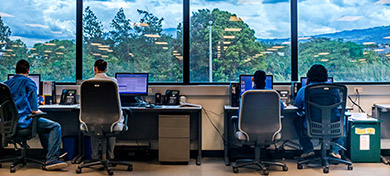 Proven Experience
Services:
Big Data & Business Intelligence,Cloud Adoption & Datacenter,Internet of Things,Cybersecurity & NOC