Technology Partners
Local companies with proven global experience, browse through their details and find the one that fits your needs
Pertec
profile
Location: Costa Rica
Year established: 2000
Number of Employees: 400
Annual % Exports: 97%
Markets served: United States
about us
We solve problems for IT decision makers:  process automation, customer service improvement, talent outsourcing services in technical support and software development; and cloud infrastructure through our NOC and specialized talent for monitoring, productivity tools and licensing.
We are specialized in Microsoft and other complimentary technologies that improve our products, expert knowledge in the human resource management in the industry´s framework; with a robust recruitment and selection process that matches the talent with the most approppriate profile for each position.
OUR OFFER
We care about the impacto our operation has in our community and people, certified Carbon neutral +, Essential Costa Rica, ITIL 4.
We stay up to date with information technology advancements, with the purpose of providing a high quality level in our services.
We are characterized by our adaptability providing services, stablishing long term relations with our customers, even for more than 14 years supporting their growth with local IT talent. we are concerned with the social and environmental well being.
clients
We have experience working with 500 fortune companies.
certifications
Essential Costa Rica, Carbon neutral +, ITIL 4 and  Microsoft silver partner.
contact
Karla González
Commercial Manager

+(506)2236-7828

[email protected]

www.perfilestecnologicos.com

/Pertec
services
Software development
IT Outsourcing
IT infrastructure
Blog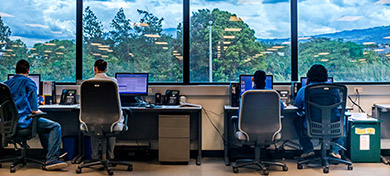 Blog
Our Team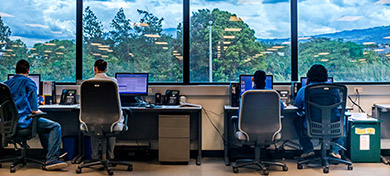 Proven Experience
Headcount Size:
More than 100
Services:
Software & Mobile Development / integration,BPO - Business process outsourcing