Technology Partners
Local companies with proven global experience, browse through their details and find the one that fits your needs
Auxis
profile
Location: Costa Rica, USA
Year established: 1997
Number of Employees: 10
Annual % Exports: 100%
Markets served: USA, Canada, LATAM and other regions of the world including Asia & Europe
about us
A different alternative to the traditional consulting model. Throughout the years, we have served hundreds of companies and built a unique, innovative delivery model that is focused on customization, flexibility and faster speed to benefit. Our hands-on, "roll-up your sleeves" team is comprised of former industry professionals, not career consultants, that can effectively provide both operational strategy and implementation.
OUR OFFER
We help companies reach peak performance in their back office so they can operate at their optimal level and become more competitive, agile, and efficient in an ever more disruptive world. We focus on three primary areas: Finance & Accounting, Information Technology, and Customer Service.
clients
PepsiCo, Target, Revlon, Pandora Jewelry, Jiffy Lube, Baptist Health, Molycop, Vista Jet, Unilode, Miraclon, Conde Nast, Albea, Melia International Hotels.
contact
Fabiana Corredor
Marketing Sr. Manager

3057616782

[email protected]

www.auxis.com
services
Finance & Accounting Outsourcing
Customer Service Outsourcing
IT Outsourcing

Help Desk, NOC & Security
Infrastructure Operations, Cloud, DevOps
Software Development

Intelligent Automation (e.g. RPA)
BI & Analytics
Blog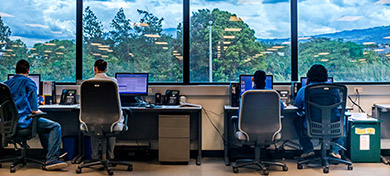 Blog
Our Team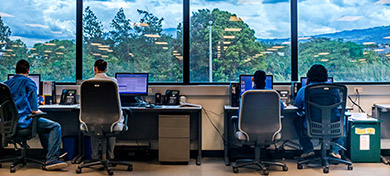 Proven Experience
Headcount Size:
More than 100
Services:
Software & Mobile Development / integration,Big Data & Business Intelligence,Cloud Adoption & Datacenter,BPO - Business process outsourcing,Internet of Things,Artificial Intelligence,Cybersecurity & NOC